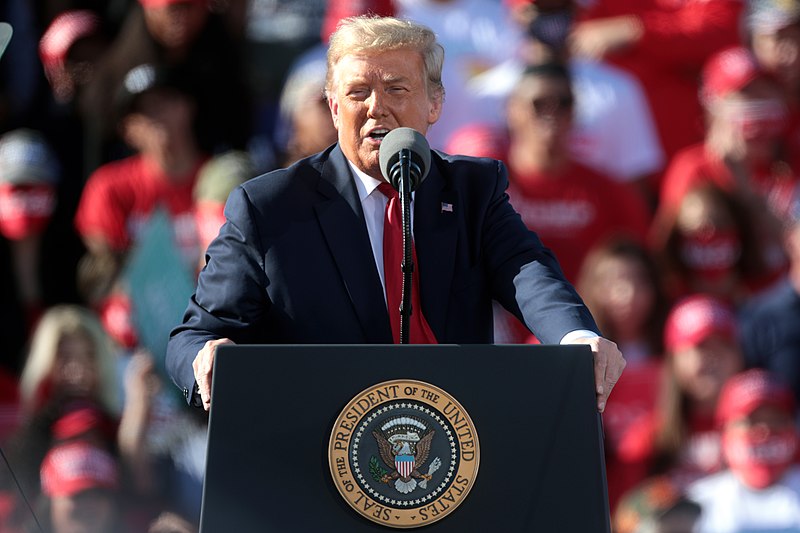 According to a recent Reuters/Ipsos poll, Donald Trump continues to dominate the U.S. Republican presidential nomination race with 47% support within his party. This marks a rise from
a June poll where he garnered 43% of Republican support. In comparison, Florida Governor Ron DeSantis trails behind with 19% support.
The other candidates in the Republican field are significantly behind the front-runners. Vivek Ramaswamy, a former biotechnology executive, received 9% support in the poll, while former Vice President Mike Pence received 7%.
Ramaswamy, who had only 3% support in the June poll, has been investing significant sums of his own money into promoting his candidacy. He recently disclosed that he had lent his campaign approximately $15 million.
In a hypothetical matchup for the November 2024 general election, the poll showed a tight race between Trump and Democratic U.S. President Joe Biden, who is seeking re-election and is not expected to face serious competition for his party's nomination. Biden leads Trump 37% to 35%, with 28% of respondents stating they were undecided or would vote for someone else or not at all.
Both Biden and Trump are not widely favored by people outside of their parties. Among independents, only 31% had a favorable opinion of Trump, while 32% held a favorable view of Biden.
Despite leading the Democratic contest by a significant margin, Biden's age remains a concern among Democrats, with 63% agreeing that, at 80 years old, he is too old to work in government.
In the Democratic contest, Biden secured 63% support, while anti-vaccine activist Robert F. Kennedy Jr. received 15% support.
The poll had a credibility interval, which measures precision, of about 2 percentage points in either direction. Photo by Gage Skidmore from Surprise, AZ, United States of America, Wikimedia commons.