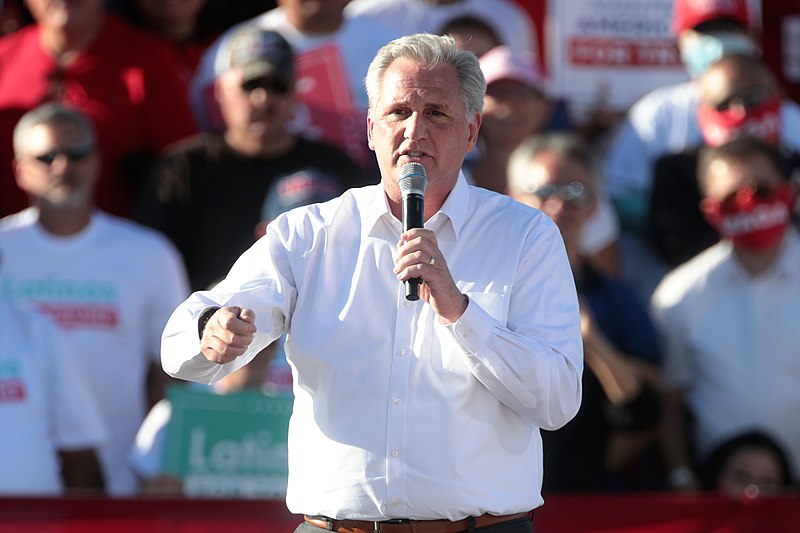 House Speaker Kevin McCarthy stated during a television appearance on Monday that he anticipates a House GOP investigation into Joe Biden's family's foreign business activities to escalate to
the level of an impeachment inquiry.
During his appearance on Fox News with Sean Hannity, McCarthy challenged Biden's previous statements regarding his family's business dealings. He highlighted the assertion that Biden's family had never received money from China, which he believes has been proven untrue.
McCarthy pointed to the testimony of two IRS whistleblowers who claimed that prosecutors delayed an investigation into Hunter Biden's alleged tax law violations. Additionally, he referred to House GOP investigations' findings, which suggested that millions of foreign funds were funneled to Biden family members and associates through shell companies.
Responding to McCarthy's comments, the White House spokesman for oversight and investigations, Ian Sams, criticized the focus on such matters instead of addressing issues like inflation and job creation.
The talk of a potential impeachment inquiry arose after Senator Chuck Grassley and House Oversight Committee Chairman James Comer released an FBI form containing unverified corruption allegations related to Hunter Biden's work for a Ukraine-based energy company called Burisma.
Recently, the New York Post reported that Hunter Biden's former best friend, Devon Archer, is expected to testify to Congress about Hunter's involvement in meetings with overseas business partners while his father was serving as vice-president.
The White House press secretary, Karine Jean-Pierre, denied any business involvement between President Biden and his son during a Monday briefing.
It is worth noting that last month, McCarthy also threatened an impeachment inquiry into Attorney General Merrick Garland over his contradiction of claims made by IRS whistleblowers regarding the authority of the prosecutor investigating Hunter Biden to bring charges in other jurisdictions.
The prosecutor in question, David Weiss, has disputed claims that he sought and was denied special counsel status for the case. He offered to provide testimony to the House Judiciary Committee in a letter addressed to Jim Jordan, the committee chair. Photo by Gage Skidmore from Surprise, AZ, United States of America, Wikimedia commons.