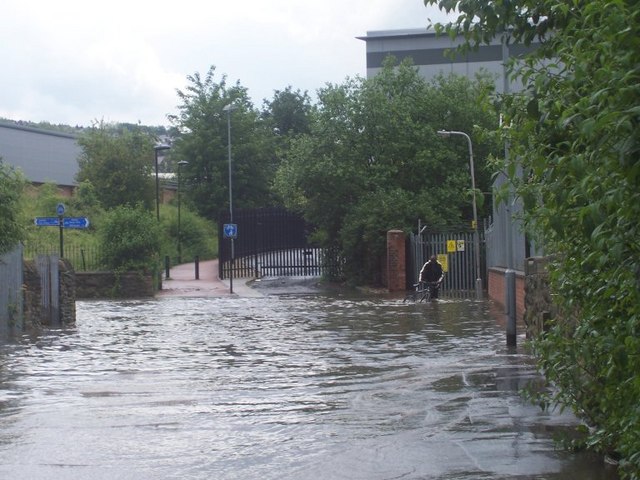 The already rain-soaked region of New England is bracing for further downpours as flash floods ravage the area, claiming the lives of four people. The National Weather Service (NWS) has
issued warnings of extreme heat affecting nearly a quarter of the U.S. population.
The NWS predicts that parts of New England and the Mid-Atlantic regions will be hit by storms capable of producing torrential rainfall as a cold front approaches from the west. Major cities such as New York, Boston, and Philadelphia are at risk.
Due to the saturated and sensitive soils resulting from heavy rainfall over the past 10 days, the NWS warns of significant flash flooding in affected areas. Governor Kathy Hochul of New York urged residents to avoid travel until the rain subsides, emphasizing the potential danger of flash floods that can transform a safe vehicle into a deadly trap. The northeast could also face impassable roadways, tornadoes, and mudslides in higher terrains.
Tragically, four individuals were swept away and killed by a flash flood in Upper Makefield Township, Pennsylvania, located approximately 20 miles northeast of Philadelphia. Rescue efforts are underway to locate three missing individuals, including a nine-month-old boy, his two-year-old sister, and an adult woman.
The recent days have witnessed widespread flooding in the northeast, with Vermont, particularly its capital Montpelier, reporting catastrophic flooding. Flash flood warnings remain in place for Montpelier.
Beyond the northeast, the NWS forecasts heavy rainfall for sections of the central plains, the middle Mississippi Valley, eastern Texas, portions of Arkansas and Louisiana, as well as parts of the Gulf Coast.
Heat warnings have been issued for a quarter of Americans, spanning from the Pacific Northwest, through California, the Southwest, and reaching the Deep South and Florida.
Southern California's high desert, along with Arizona and Nevada, is expected to experience temperatures exceeding 115 degrees Fahrenheit (46 degrees Celsius). Record-breaking high temperatures are likely to sweep across the Southwest, the western Gulf Coast, and southern Florida.
In the Pacific Northwest, temperatures ranging between 100 and 110 degrees Fahrenheit are anticipated. This poses a significant risk for the region, which is unaccustomed to extreme heat, as many homes lack central air conditioning.
The extreme heatwave plaguing the U.S., affecting over 80 million people, is attributed to a mass of high-pressure air acting as a dome over the impacted areas. This atmospheric phenomenon blocks rainstorms from providing relief and brings cooler weather.
Scientists warn that the intensification of extreme weather events, like those witnessed in recent days, is a consequence of climate change fueled by fossil fuels. They emphasize the urgent need to drastically reduce carbon emissions to mitigate the catastrophic effects of climate change. Photo by Martin Speck, Wikimedia commons.