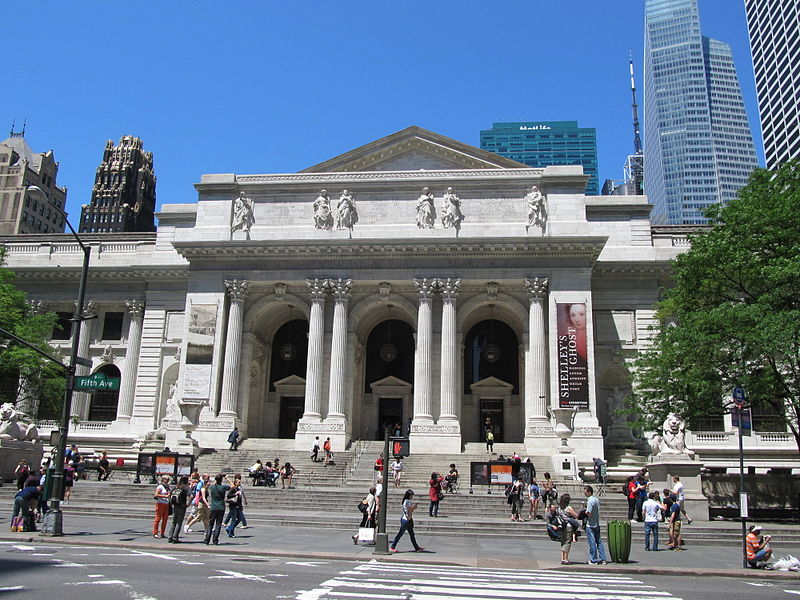 The New York Public Library announced today our Best Books of 2020 lists. The titles are featured in three lists—100 Best Books for Kids, 50 Best Books for Teens, 100 Best Books for Adults—
as well as a curated list of 33 titles for Los Mejores Libros Para Edades 0–12 (Top Books for Ages 0–12) and a top 10 list for poetry.
Committees of expert librarians from throughout the Library system selected more than 280 books sorted by genre, format, and age. The complete list of titles for each group is available online at www.nypl.org/bestbooks. The website features category filters that readers can use to find their next favorite book. Categories range from biographies for children and true stories for teens to graphic novels for adults, and more. 
"2020 brought unexpected challenges around the world, which we have had to face together. Despite these obstacles, the Library and its staff remain committed to our patrons, offering resources, recommendations, and services in new and innovative ways. The Library's Best Books lists reflect an inspiring mixture of the services our readers need from their library. Our Best Books Committees read hundreds of books, sought out titles both physically and digitally, determined to create a great list of books that readers can enjoy despite the difficulties of 2020," said Lynn Lobash, associate director of the Library's Readers Services team, which regularly offers book recommendations to the public via Twitter, Facebook, and podcast.
The Library's top 10 titles from each list are (in alphabetical order) :
Top 10 Children's Books 
Black Heroes of the Wild West by James Otis Smith
Evelyn Del Rey Is Moving Away by Meg Medina, illustrated by Sonia Sánchez
Go with the Flow by Lily Williams & Karen Schneemann
Honeybee: The Busy Life of Apis Mellifera by Candace Fleming, illustrated by Eric Rohmann
Land of the Cranes by Aida Salazar
Magnificent Homespun Brown: A Celebration by Samara Cole Doyon, illustrated by Kaylani Juanita
Planet Omar: Accidental Trouble Magnet by Zanib Mian, illustrated by Nasaya Mafaridik
When Stars Are Scattered by Victoria Jamieson & Omar Mohamed
When You Trap a Tiger by Tae Keller
You Matter by Christian Robinson
Los 10 mejores libros para edades 0–12 / Top 10 Books for Ages 0–12 (in Spanish) 
¿Cómo lo ves? by Vera Galindo
Amigas by Lauren Ace, illustrated by Jenny Lovlie
La bañera by Lisa Biggi, illustrated by Paloma Corral
La belleza del final by Alfredo Colella, illustrated by Jorge González
Los carpinchos by Alfredo Soderguit
Manos a la tierra: Crea tu propio jardín by Kirsten Bradley, illustrated by Aitch
Mi abuelo by Émilie Chazerand, illustrated by Nicolas Duffaut
Mi lazarilla, mi capitán by Gonzalo Moure, illustrated by Maria Girón
Música en el jardín by Mariana Ruiz Johnson
Los tomates de Mila by Sanne Dufft
 Top 10 Teen Books 
All Boys Aren't Blue: A Memoir-Manifesto by George M. Johnson
Displacement by Kiku Hughes
Legendborn by Tracy Deonn
The Magic Fish by Trung Le Nguyen
Not So Pure and Simple by Lamar Giles
Poisoned Water: How the Citizens of Flint, Michigan, Fought for Their Lives and Warned the Nation by Candy J. Cooper with Marc Aronson
Punching the Air by Ibi Zoboi & Yusef Salaam
Raybearer by Jordan Ifueko
We Are Not Free by Traci Chee
We Are Not From Here by Jenny Torres Sanchez 
Top 10 Adult Books
The City We Became: A Novel by N.K. Jemisin
Hamnet: A Novel of the Plague by Maggie O'Farrell
Hood Feminism: Notes from the Women That a Movement Forgot by Mikki Kendall
Interior Chinatown: A Novel by Charles Yu
The Invisible Life of Addie LaRue by V.E. Schwab
Luster by Raven Leilani
The Midnight Library by Matt Haig
The Sacrifice of Darkness by Roxane Gay & Tracy Lynne Oliver
The Southern Book Club's Guide to Slaying Vampires: A Novel by Grady Hendrix
Temporary: A Novel by Hilary Leichter
Top 10 Poetry Books
Finna: Poems by Nate Marshall 
Galleons: Poems by Rick Barot
Grimoire by Cherene Sherrard
Gut Botany by Petra Kuppers
Homie by Danez Smith
Kontemporary Amerikan Poetry by John Murillo
My Baby First Birthday: Poems by Jenny Zhang
Nail the Evening Hangs On by Monica Sok
Nancy Reagan Collection by Maxe Crandall
Postcolonial Love Poem by Natalie Diaz
Photo by Razimantv at ml.wikipedia