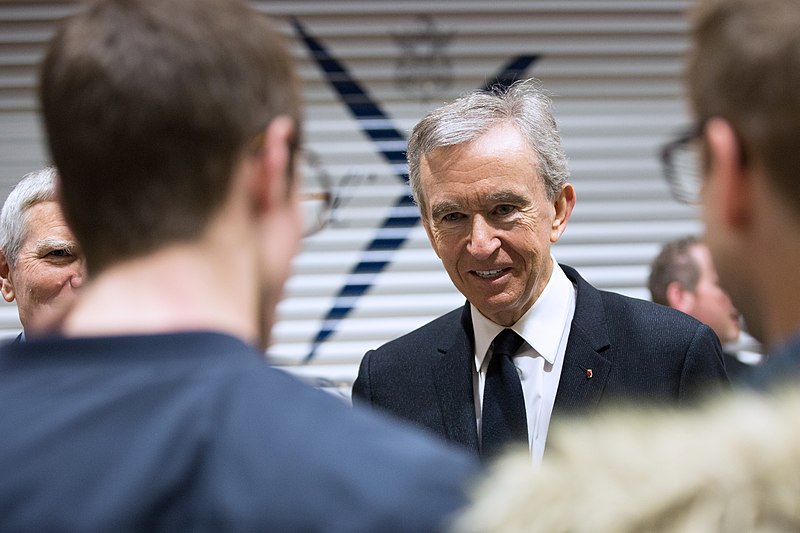 The recent visits of high-profile global business leaders to China signal a shift in sentiment towards the country, following concerns over China's crackdown on
technology firms and COVID-19 lockdowns. Notable figures such as Elon Musk of Tesla and Twitter, Jamie Dimon of JPMorgan Chase, and Laxman Narasimhan of Starbucks have received a warm welcome in China, as the country aims to dispel fears of hostility towards foreign capital.
The visits by these leaders follow earlier trips by Tim Cook of Apple, Albert Bourla of Pfizer, and Mary Barra of GM. The next prominent figure expected to visit China is Bernard Arnault, CEO of French luxury conglomerate LVMH, according to Bloomberg's unidentified sources.
China holds significant importance as a market for luxury companies, and the pandemic-induced lockdowns initially impacted luxury sales, causing a 10% decline in 2022. However, luxury spending in China has rebounded faster than the overall economy this year, presenting an opportunity for growth. LVMH, which owns renowned brands like Louis Vuitton, Tiffany & Co., and Dior, reported a 17% increase in revenue for the March quarter compared to the previous year.
Although the double-digit growth in retail spending is viewed with caution due to its recovery-driven nature, Arnault's visit comes at a time when China's economic recovery shows signs of losing momentum. The country's manufacturing activity contracted more than expected in May, and services expansion has also eased.
Meanwhile, uncertainties loom over the luxury market, with analysts predicting a cooling demand in the United States. Rising living costs may make consumers less inclined to make luxury purchases, especially among economically sensitive aspirational consumers. A recent research note from Deutsche Bank expressing concerns about a slowdown in the US had an immediate impact on luxury company shares. LVMH, in particular, experienced an 8% slump in the past 10 days, raising worries about potential profit hindrances later in the year. As a result, Arnault's net worth, largely tied to LVMH shares, declined by approximately $16 billion during the same period, causing him to lose his position as the world's richest person on the Bloomberg Billionaires Index.
In contrast, Elon Musk's wealth has surged in the past month, buoyed by a 26% rise in Tesla's share price. Investors are optimistic about Musk's renewed focus on the electric vehicle manufacturer's ambitions following the appointment of Linda Yaccarino as Twitter's CEO.
With China's luxury market showing signs of recovery and the US market facing uncertainties, these visits by global business leaders reflect their growing interest in exploring opportunities and boosting ties with the world's second-largest economy. Photo by Jérémy Barande / Ecole polytechnique Université Paris-Saclay / CC BY-SA 2.0, Wikimedia commons.